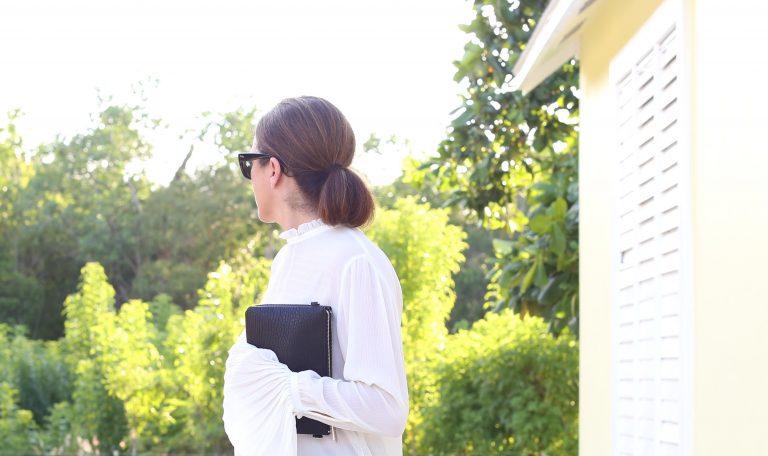 This blouse from H&M tops my favourite clothing additions for September.  I absolutely love the oversized trumpet sleeves and the soft crinkled chiffon fabric.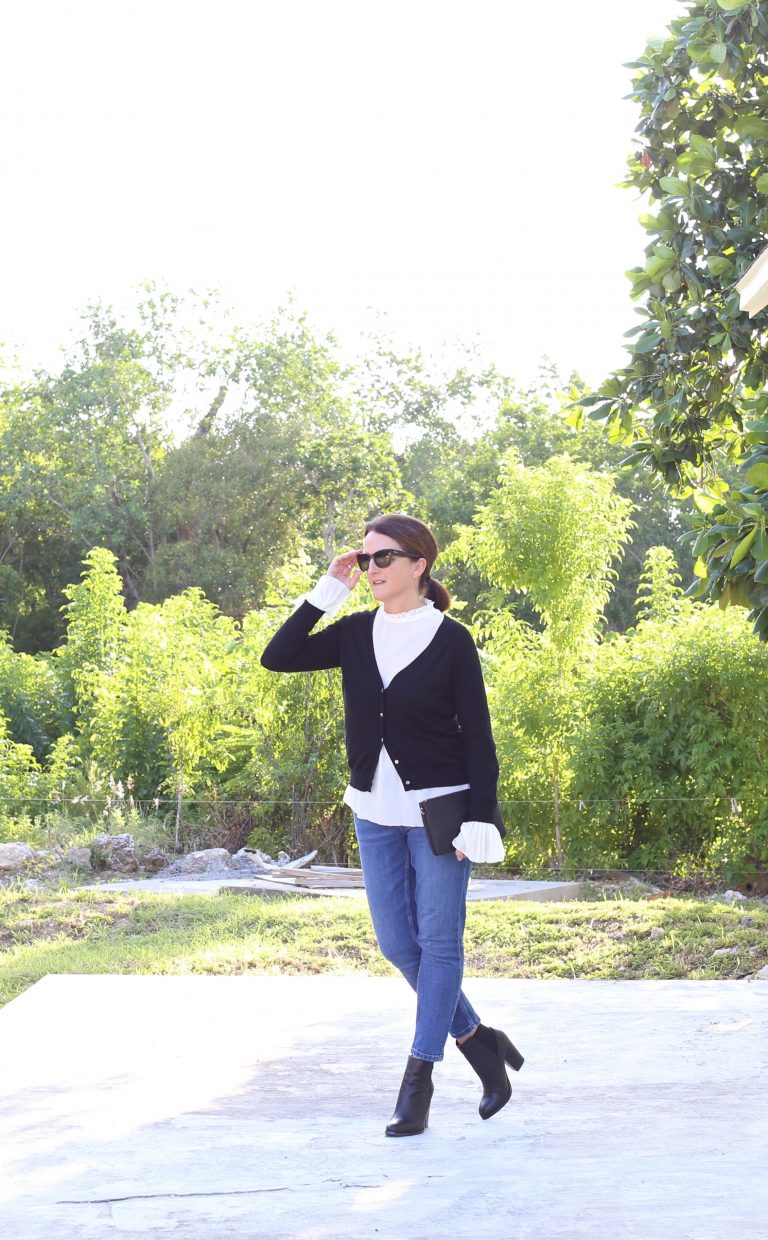 Have you ever walked past an H&M window and something in it just screams at you to buy it?  This blouse did exactly that and the price was excellent.  My first thought was that it would be perfect to style with a variety of pieces for work, but I chose to pair it here with my jeans and boots to casual it down a bit.  I originally bought this dress to go with it but on this occasion decided that it went just as well with denim, and I actually preferred to style it this way.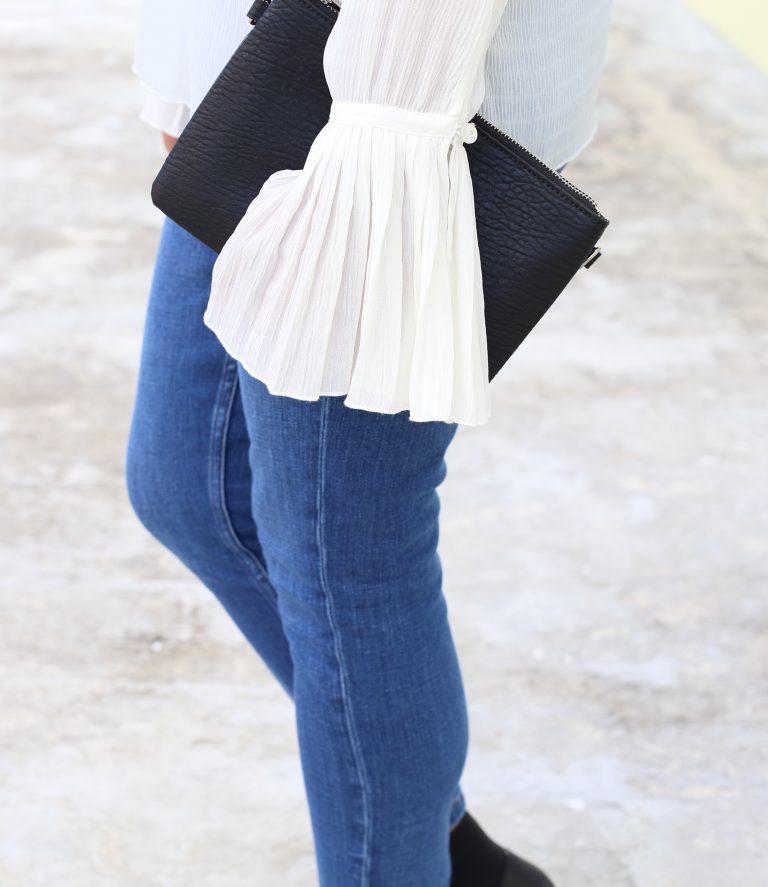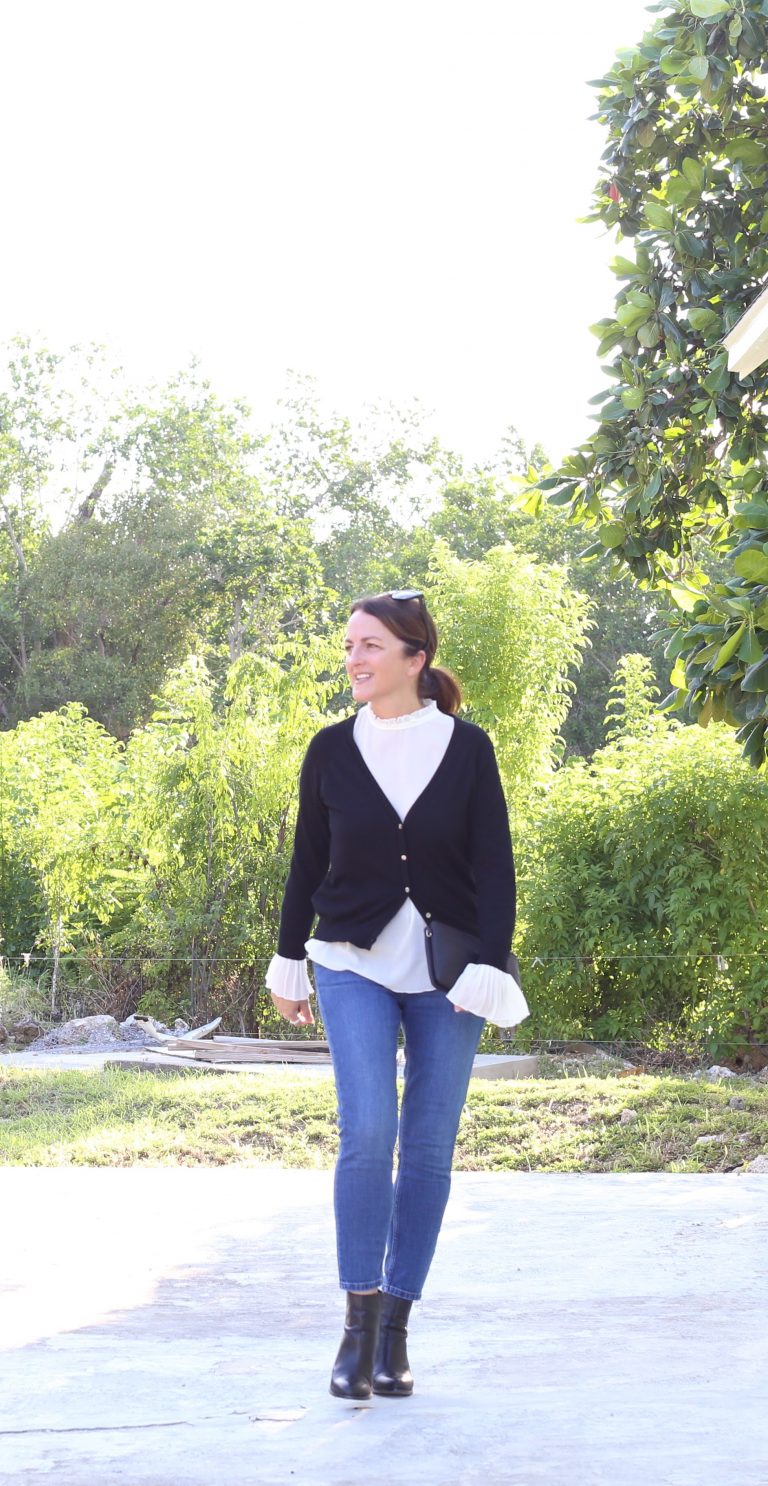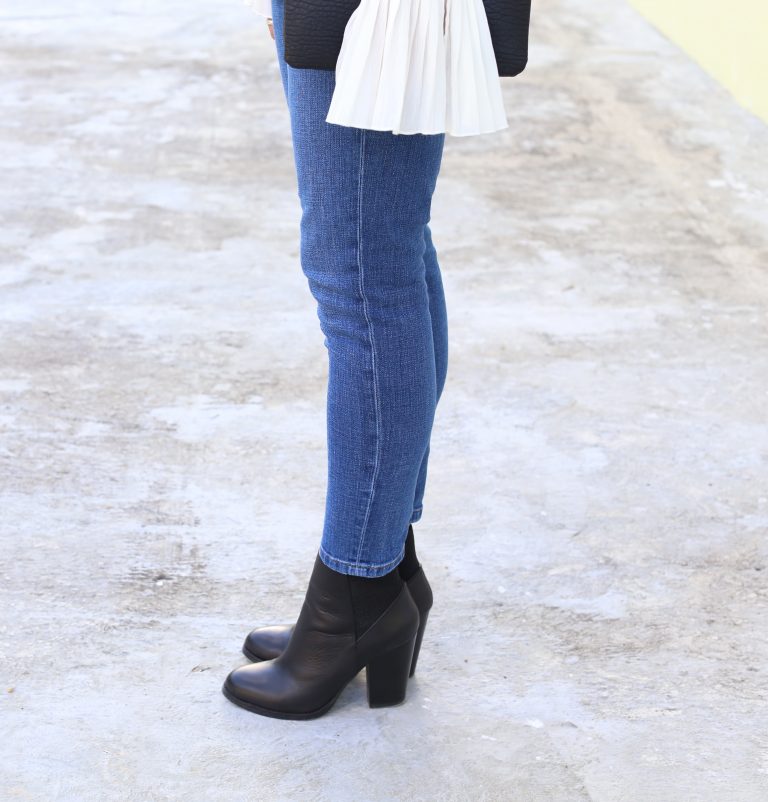 I have featured these boots before, but my bag is something new I picked up from Express.  It has two zipped pockets and a detachable strap to utilize it cross body, so a couple of options there.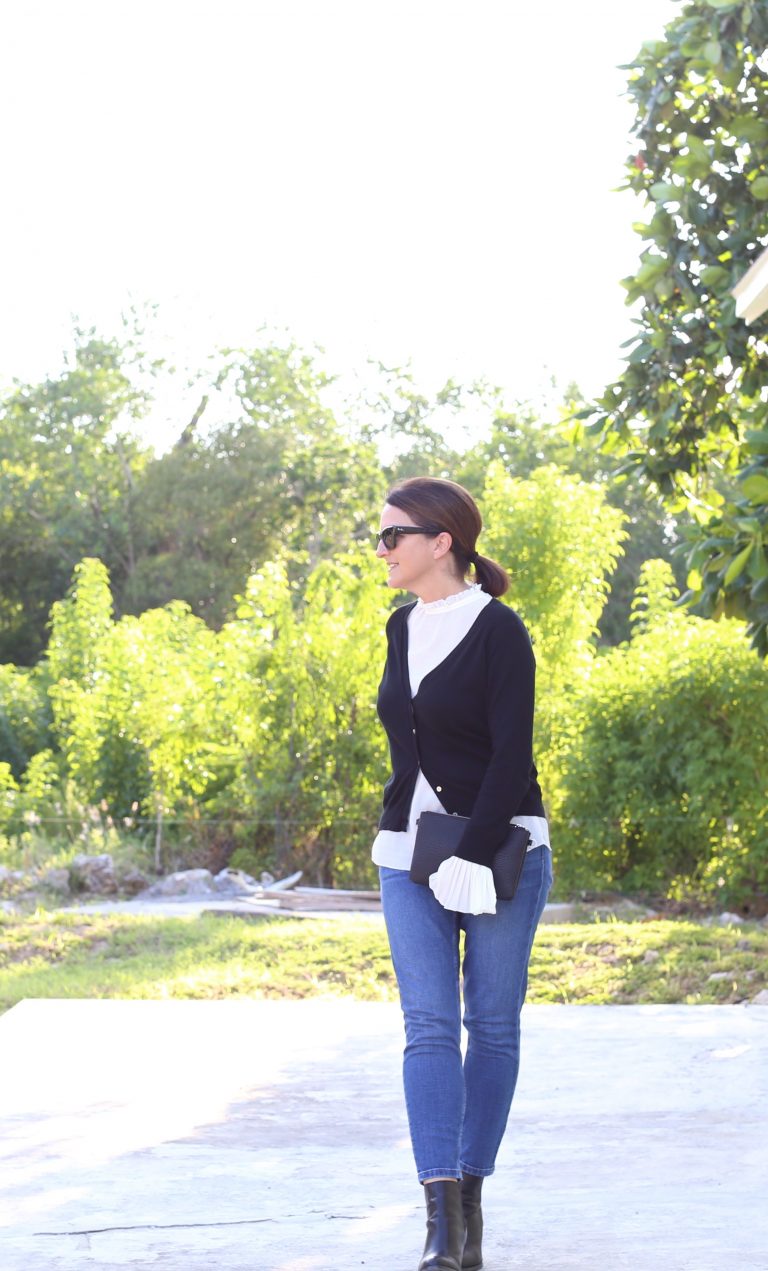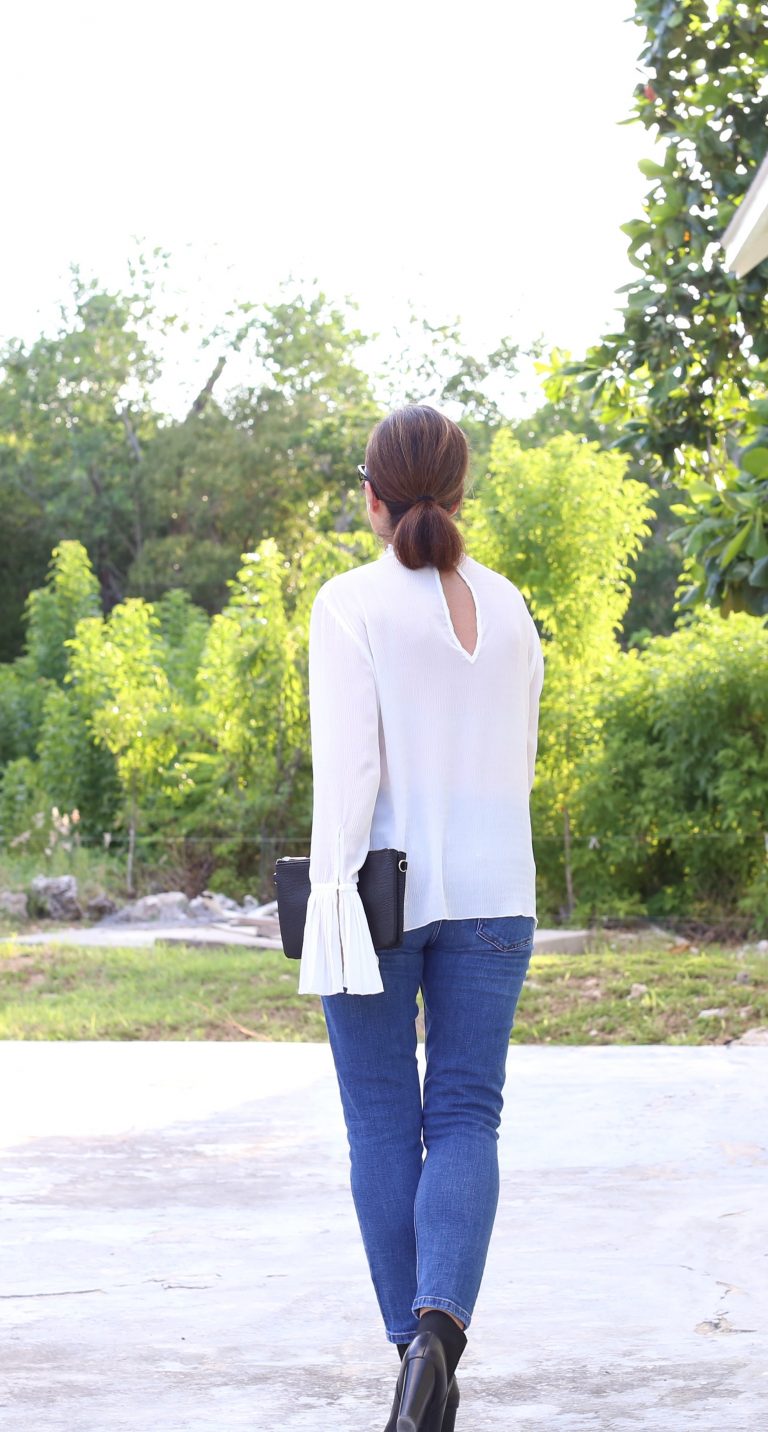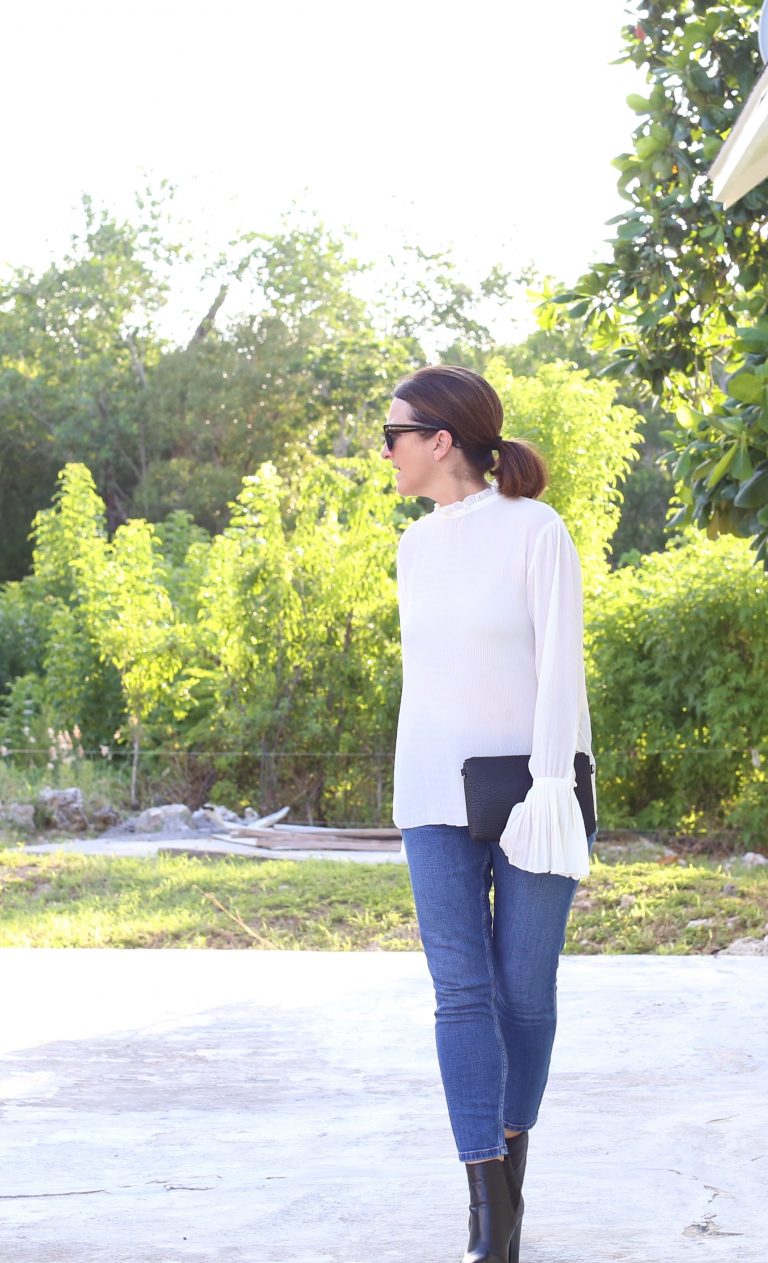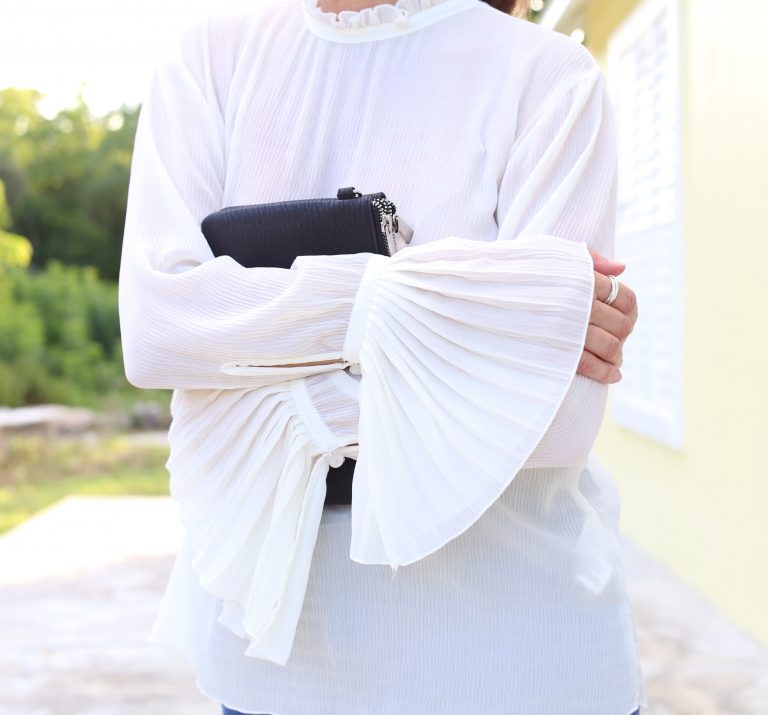 With or without my cardigan I love the fit and feel of the fabric and again the trumpet sleeves are what made it for me.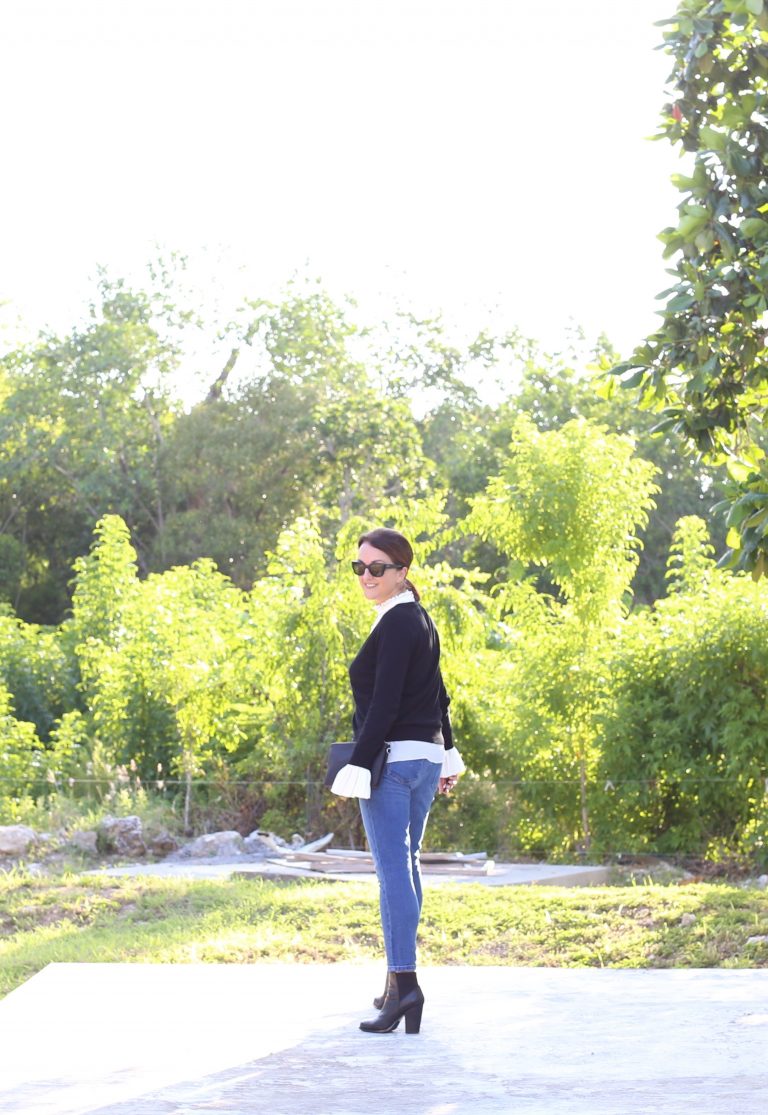 When these photos were taken it was a balmy ninety degrees.  I will drop the cardigan and jeans and pair it with something a little lighter for here, but this look will definitely be in my suitcase when I travel home soon to cooler weather.
Boots (similar here)